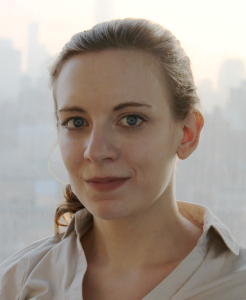 I am a human, attempting to live in climate truth.
I know that climate change poses an imminent threat to our civilization, our species, and each of us individually. I know that the only possible solution to the problem is a waging a WWII-level war on climate change: a massive, government-led, society-wide mobilization. I know that, to achieve such a response, we need to coordinate a social and political movement.
I am the director of The Climate Mobilization, an organization of likeminded individuals– who are attempting to make the necessary possible and initiate WWII-scale climate mobilization.
Facing the Climate Emergency: How to Transform Yourself with Climate Truth (2020), is a self-help guide for all who are struggling with the pain of the climate emergency , and helps them turn their pain into action. My goal is to help you become the most effective warrior for humanity and the living world that you can be!
This book combines my experience as a Clinical Psychologist, as well as the last 6 years I have spent in the Climate Emergency Movement, as the founder and director of The Climate Mobilization.
Even though it is tempting to put the  terrifying knowledge of climate change out of mind, I strive to live the truth of what I know.  I strive to spread the word about the danger we humans are in, and the solution that we must implement together.  To put it another way: Humans, collectively, are committing passive suicide. Through my book, this blog, and The Climate Mobilization, I am attempting to stage an intervention.
As a therapist, I help people recognize and think through the  tough realities of their lives. I provide a safe and supportive space where people can address issues that they may find too overwhelming or painful to face on their own. There are always emotional blocks to thinking clearly about  difficult situations, and I help people identify and remove those blocks. Talk therapy is extremely powerful. Once someone is  able to put his problems into words and to tolerate the painful feelings that those problems bring up, then he is empowered to take action implement solutions.
On this blog, I will attempt to perform the same functions for my readers–helping them to recognize, tolerate, talk about, and  think through the deeply frightening, painful truths of climate change. I hope to help readers convert their (sometimes latent) feelings of anxiety, terror, and despair over climate change into active social and political engagement.  Making the switch from climate change despair and depression to climate change activism is probably the best  thing I have ever done. I wake up in the morning thinking about climate change, but I am not thinking about destruction; I am thinking about action and intervention and coalition building. I am thinking about new ideas and blogging and e-mails and allies and fighting back! It doesn't feel overwhelming and terrifying anymore.  It feels energizing and meaningful. It feels like hope.
I hold a BA from Harvard in Social Anthropology, and a Ph.D. in Clinical Psychology from Adelphi University.
I am a human attempting to live in climate truth and avert the worst catastrophe humanity has ever faced. I hope you join me.
Twitter : @ClimatePsych or @MobilizeClimate for Climate Mobilization  news