Hello! I'm Margaret Klein Salamon, PhD. I am a Clinical Psychologist turned Climate Activist. 
I am the founder and principle of Climate Awakening, a project aiming to convene thousands of emotional conversations about the climate emergency.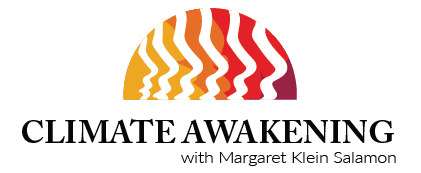 I know that climate change poses an imminent threat to our civilization, our species, and each of us individually. I know that the only possible solution to the problem is a waging a WWII-level war on climate change: a massive, government-led, society-wide mobilization. I know that, to achieve such a response, we need to coordinate a social and political movement.
I founded The Climate Mobilization in 2014, and directed it until 2020, to bring this Climate Emergency/ Climate Mobilization paradigm into the mainstream.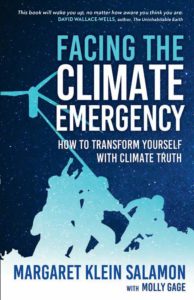 My book Facing the Climate Emergency: How to Transform Yourself with Climate Truth (2020), is a self-help guide for all who are struggling with the pain of the climate emergency , and helps them turn their pain into action.
I hold a BA from Harvard in Social Anthropology, and a Ph.D. in Clinical Psychology from Adelphi University.
Twitter : @ClimatePsych or @MobilizeClimate for Climate Mobilization news