The beloved, radical self-help book is back and better than ever, May 2023.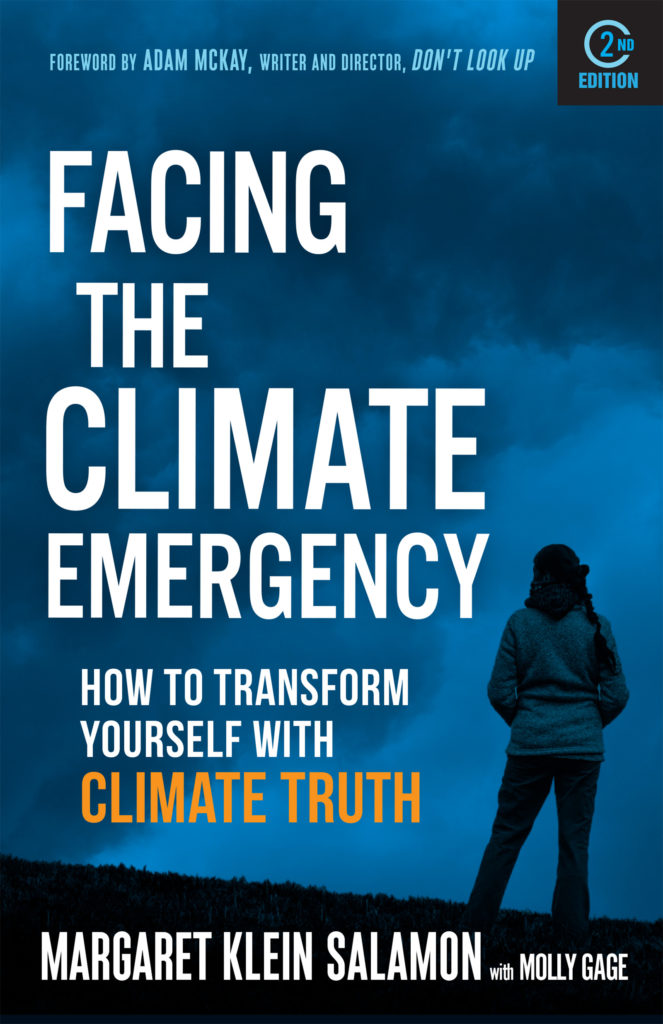 The 2nd edition of my book, Facing the Climate Emergency is revised and updated, focusing on disruptive activism and includes a Foreword by Adam McKay.  Author proceeds benefit Climate Emergency Fund.
Yes, we're facing the catastrophic breakdown of our climate. But you don't have to be paralyzed by your fear, grief, and other painful feelings. You can use your pain to transform yourself, your friends, and your world.You can become the hero humanity needs. This book will show you how.
Pre-order is now available at Bookshop and Amazon.
Pre-orders help a book succeed!
ENDORSEMENTS:
—